Challenging the Twelve, Pt.1
Feb 06, 2022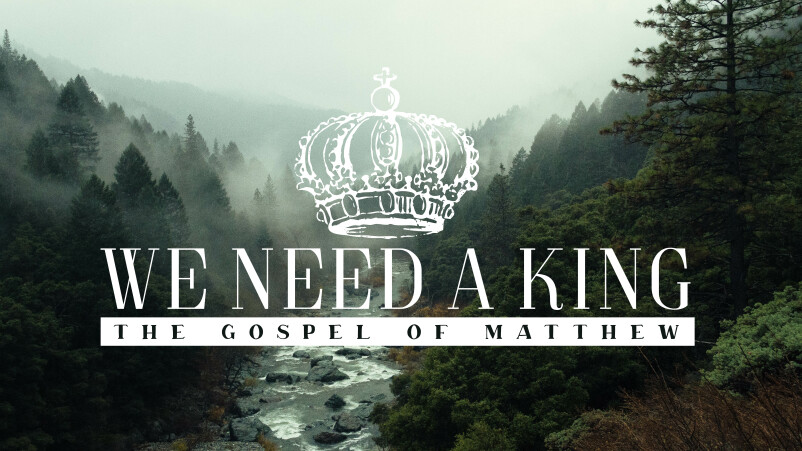 Detail
Jesus continues his reasoning from verse 33 raising the stakes.
Not garnering a 100% commitment is uninspiring.

Half-measures.

In sports, friendships, work assignments, marriages, parenting.
When a half-measure commitment, discouragement

Full commitment is not temperament or personality.
"This person is pell-mell on whatever he or she sets his or her hand to do!"
Self-motivated (high-performers) are no more/less accountable to this mission than a classic melancholy.

True within AGC.

Fires burn behind eyes of you stoics out there.
You might just write it down, but it is there!
A few A'men-ers!

Smiles and those who sit and stare.
Motionless as we discuss divine realities and eternal destinies.
With confidence I say, all these verses are yours!
The Apostles' mission is the mission for the ages.
Their mission, their calling; your mission, your calling.

Christ calls, to accept and go on his mission.
Recoiling from his mission is recoiling from him.

Higher than a son or daughter, challenged by parents.
More than a respectable coach taking you to the next level.
Something changes in life where Jesus calls.
Following Jesus costs things in life but will also change things about your life.
What turns people away from following Jesus are not these demands.

It is that people ignore them.

Making his call, lackluster, what resembles joining a new health club.

Joining church or signing up for a Bible study.
Admittance into trade school or college.
True commitment alters things about you and about your circumstances.
Gospel not only cleans up your past but sets the course for future life.

Future relationships.
Future opportunities.
Church shopping is one of the immediate tells in terms of how the church views its commitment to Christ.
What church can keep my attention or is best for my kid's interest is usually the standard of thought parents will ask as they think through their faith.
Not promoting, "Just settle in and deal with a place that is by nature boring!"
A true call and commitment to Jesus (drawn from a text like this one) will not be boring. Impossible!
God is not boring. Not boring to be involved with a dramatic mission.
I love sports and competition.
For exercise, I lap swim. Training for club water polo.

Water polo makes it is impossible to think about anything else but what you are doing.
To breath. To do compete. To thread water. To pass. To shoot.
As far as you can think: "A basic dog-brain!"
Swimming laps in the morning and was matched up with a true lap swimmer.

Talking between drills, he confessed himself an athlete in 80's swimming in the Olympic trials.

At the close of our session, he challenged: "You swim 300 yards and I'll swim 600 yards, and you try and beat me."
"It is called a chase."
Already exhausted, so I said: "Let's do it."

Exhausted but inspired.
I made sure I touched I finished ahead, and I barely did that.
Jesus has: Called, Commissioned, Cautioned, and Comforted his Apostles.
What is left? A Challenge.

"If something is challenging you it is changing you."
In this case, the true challenge is not inside you but outside you.
Change inside. Yes. Change outside. Yes.
What changes when you accept Jesus' challenge?
1. A sword enters the home (vv. 34-36)
"What changes?" Your home and possibly your family.
Jesus' statement is meant as a wake up.

What's called, upside down kingdom.
Where, up means down and down means up.
"Jesus is called the Prince of Peace?"
"Gospel give us peace with God?" Yes.
ESV Isaiah 2:4 He shall judge between the nations, and shall decide disputes for many peoples; aand they shall beat their swords into plowshares, and their spears into pruning hooks; bnation shall not lift up sword against nation, neither shall they learn war anymore.
ESV Isaiah 9:7 Of the increase of his government and of peace athere will be no end, on the throne of David and over his kingdom, to establish it and to uphold it bwith justice and with righteousness from this time forth and forevermore. cThe zeal of the LORD of hosts will do this
ESV Luke 2:14 a"Glory to God bin the highest, cand on earth dpeace eamong those with whom he is pleased!"1
ESV John 14:27 aPeace I leave with you; bmy peace I give to you. Not as the world gives do I give to you. cLet not your hearts be troubled, neither dlet them be afraid.
Sins forgiven, and guilt solved offers incomparable peace.
Life on outside tempestuous, breaking loose on outside, while peace inside.

Not speaking of this peace.

Not spiritual peace between you and your Maker.
This is broken peace between you and unbelievers.
Peace with Christ breaks peace with others.
Friendship with world means not being friends with God and vise-versa.

Jesus did not come to make everyone happy.
To make everyone feel better.
To overlook everyone's faults.
He did not come as the God of Social Justice.

If Gospel is social justice.
Why is Christ not self-proclaimed "Social Justice Warrior!"
Not overkill to say: "Jesus did not come to unify but to divide."
This is what a sword practically does. It cuts. It divides things.
A sword is an ultimate weapon.

Meant to kill.
To sever.
To end a life.
I would never want to be in a sword fight.
Martin Luther: "If our gospel were received in peace, it would not be the true gospel"
Luther's preaching and teaching was the catalyst to produce the greatest rift in the history of religion!" [MacArthur].
Sounds harsh but only if you see Jesus as the problem. A troublemaker.
Nothing further from the truth.

Jesus not problem but solution.
Problem with our world is sin. Period!
Effects are guilt which eats at people's souls and lives.

Jesus makes war on sin!
One of God's eternal attributes is divine wrath.
Jesus meets fire with fire.
"Jesus wars against war."
"In the act of producing the peace of heaven he arouses the rage of hell."
"Truth provokes opposition." [Spurgeon]
Jesus: "I did not come to ignore sin but to kill it."
Jesus' family thought him crazy (Mk. 3:20-21; Jn. 7:3-5).
ESV Micah 7:6 for athe son treats the father with contempt, the daughter rises up against her mother, the daughter-in-law against her mother-in-law; ba man's enemies are the men of his own house.
ESV Mark 3:20-21 Then he went ahome, and the crowd gathered again, bso that they could not even eat.
21 aAnd when bhis family heard it, they went out to seize him, for they were saying, "He cis out of his mind."
ESV John 7:3-5 aSo his brothers1 said to him, "Leave here and go to Judea, that your disciples also may see the works you are doing. 4 For no one works in secret if he seeks to be known openly. If you do these things, ashow yourself to the world."5 aFor not even bhis brothers believed in him.)
"What changes when you embrace this modus operandi?"
When you side with the sword, you divide from those who will not.

Jesus meant to create divide – "to set man against his father" (v. 35; cf. v. 21).

"Does this counter unity Jesus wants in the family?"
"Jesus created the family institution."
Jesus desires peace between family members but never by excusing sin.

Sin left undealt means there is no real peace.
Ultimate peace on earth will come in the end.

Jesus establishes the New Heaven's and the New Earth.
Even this state will only come after Jesus deals the final blow on earth against his enemies.
By his "two-edged sword which proceeds from his mouth" (cf. Rev. 19:15).
ESV Revelation 19:15 aFrom his mouth comes a sharp sword bwith which to strike down the nations, and che will rule them with a rod of iron. dHe will tread the winepress of the fury of the wrath of God the Almighty.
Though the final goal is peace, it is never by passive resignation toward sin.
Covering sin is never ignoring sin!
Sin must be dealt with by the sword.
Divisions, "man against father" "daughter against her mother" and "daughter-in-law against her mother-in-law" (v. 35) are all too common in a Christian's experience.

Believers left confused unable to trace where discord originates.

Why awkwardness in the family?
Believers on best behavior.
The source of family problems is always unresolved sin.

This divide comes when a Christian's life and lips expose what is there.

Words and worship; Actions and attitudes.
Draw the dividing line, creating a new atmosphere.
New air that constricts an unbeliever's conscience.
"Even if our house becomes a den of lions to us, we must stand up for the Lord. The peace-at-any-price people have no portion in this kingdom" [Spurgeon].
Differing natures now exist in the home.
ESV 2 Corinthians 6:14-15 aDo not be unequally yoked with unbelievers. For bwhat partnership has righteousness with lawlessness? Or cwhat fellowship has light with darkness? 15 aWhat accord has Christ with Belial?1 Or what portion does a believer share with an unbeliever?
Two opposite natures, what Deuteronomy (Dt. 22:10) references of how a field cannot be plowed by animals with opposing natures, an Ox and Donkey cannot be yoked together and furrow a straight line?
ESV Deuteronomy 22:10 You shall not plow with an ox and a donkey together.
Worshippers yoked with idolators pull in opposite directions.
Spiritual divide in the home is simply, opposing natures.
Eventually, discord makes people become "…a person's enemies" "…those of his own household" (v. 36).
The pull of unresolved sin is so strong Paul said, when a believer is married to an unbeliever and that unbeliever is willing to stay in the home, you let them stay.
ESV 1 Corinthians 7:12-13 To the rest I say (I, not the Lord) that if any brother has a wife who is an unbeliever, and she consents to live with him, he should not divorce her.
13 If any woman has a husband who is an unbeliever, and he consents to live with her, she should not divorce him. (1Co 7:13 ESV) (1Co 7:12 ESV)
ESV 1 Corinthians 7:14 For the unbelieving husband is made holy because of his wife, and the unbelieving wife is made holy because of her husband. aOtherwise your children would be unclean, but as it is, they are holy. (1Co 7:14 ESV)
An unequally yoked married brings hardship (never excuse to leave marriage), also a witness of grace.

Children receive of grace seeing the Gospel contrast between parents.

Striking contrast makes the difference in their watching hearts.
Children choosing Christ.
Without this witness, left "unclean" but with it are "holy" (1 Cor. 7:14).
Wives like Sarah in silent submission to win her hardhearted husband (1 Peter 3:1). Husbands like Hosea, living with a rebellious wife in an understanding way. What opens windows of heaven which otherwise remain closed (1 Peter 3:7).
"What does this practically look like in the home?"
The application for Jesus' mission to the Apostles comes strikingly practical.

Targeting our own hearts.
Lives at home.

Barometric pressure becomes unbearable in homelife.
Unless navigated according to God's plan.
Remember context is levels of persecution.

Each level more personal and acute.
The first religious, the second government, finally the home.

All 3 institutions established by God.
All 3, Corrupted by sin.
What God establishes; poisoned with unresolved sin.

Left to itself, home self-destructs.
These verses chart a course through most difficult arena.

Your home.
Your own flesh and blood.