Unmixed Devotion to Christ
Oct 17, 2021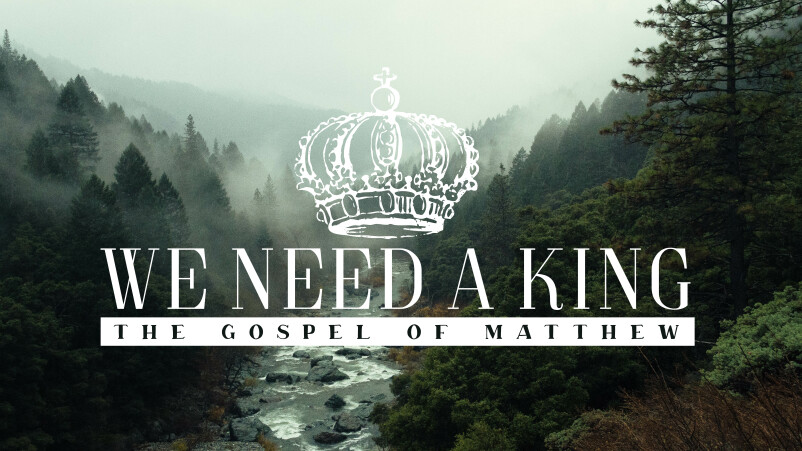 Detail
I recently had a family member undergo an MRI.
Anytime someone you care about is scheduled for that level of investigation; it is serious.
Results are 3D and usually definitive.
"What would the LORD's MRI say about you?"
What is life-threatening within your spiritual life?
Are you devoted to Jesus plus something else?
Jesus and money, Jesus and power and influence, Jesus plus performance, Jesus and stuff…fill in the blank, Jesus health, Jesus and self-esteem, Jesus and intelligence, Jesus and friendship, Jesus and philosophies, Jesus and fun, Jesus and family, Jesus and job security, Jesus and science, Jesus and politics, Jesus and fame, Jesus and popularity, Jesus and personality, Jesus and safety, Jesus and personal well being , Jesus and individuality, Jesus and sports, Jesus and love, Jesus and sex, Jesus and mystical experiences, Jesus and the world, and any of these categories for the people they love.
Idols will split you into two people.
Holding your commitment onto the LORD with one hand, while holding onto anything else with the other: is like a gymnast performing an iron cross. Eventually you come out of the strained position, or you will give way.
Holding onto Religion while holding onto Relationship always leaves you with neither.
ESV 2 Corinthians 11:3 But I am afraid that aas the serpent deceived Eve by his cunning, your thoughts bwill be led astray from a csincere and dpure devotion to Christ.
In Matthew 9 Jesus takes on the issue of mixing religion with simple devotion to Christ.
What appears harmless and even noble.
Like invisible poisonous gas that seeps into your living room and will put you into a death sleep.
Using "religion" as an external works-based system.

Not pure and undefiled religion (James 1:27).
What looks identical to real devotion but is not.
Judas Iscariot is the ultimate example.
We know how his story ends; while forgetting his empty heart was well hidden from his contemporaries.
Judas was an Apostle, one of the 70 disciples sent out to preach, cast out demons, and heal. Jesus taught him, lived with him, and washed his feet. He was the treasurer which meant he was deeply trusted.
You can be very religious and at some level committed to Jesus while ripping apart on the inside.
Remember how ripped in half Judas was after he betrayed Christ? 30 pieces of silver cast down!
Prop: Settling for nothing less than unmixed devotion for Christ
1. Settling for less than unmixed devotion is illogical (vv. 14-15a)
a. Relationship is better than religion (v. 14)
Verse 14 describes two groups who "were fasting."
"…disciples of John" came right up to Jesus, face to face (unlike Pharisees before).

Spurgeon believed they came as "honest friends."

Who inquired about Jesus' practices.
Loyal to John, embracing message.
Not fully embracing Jesus.
The immediate context:
On the heels of Matthew's party (v. 10).

Jesus open to, "tax collectors and sinners."

Reclining at table.
Public contradiction to what allowed by religious people.
Coupling John's disciples with the Pharisees is of note.
A good-natured double team.
Both cannot be wrong.

Jesus is different than the Pharisees embedded in tradition.
Jesus is also different than John's disciples who followed John; fleeing traditions.
Mosaic Law required fasting once a year during The Day of Atonement (Lev. 16:29).
National, corporate sacrifice to grieve over sin.

Fasting was apropos.
History tells of National fasts called during times of captivity.
Not what Pharisees had installed.
Pharisees installed fasting twice a week.
ESV Luke 18:11-13 "Two men awent up into the temple to pray, one a Pharisee and the other a tax collector. 11 The Pharisee, astanding by himself, prayed1 bthus: 'God, I thank you that I am not like other men, extortioners, unjust, adulterers, or even like this tax collector.12 aI fast twice a week; bI give tithes of all that I get.'13 But the tax collector, astanding far off, ewould not even lift up his eyes to heaven, but bbeat his breast, saying, 'God, cbe merciful to me, a sinner!'
Meaning every Monday and Thursday.
Built schedule to ensure being right with God.
John the Baptist had pointed Jesus out to his followers but obviously with John going now in prison, attention of Jesus had not yet shifted.
This crowd (the cult group? Essenes?) - not Pharisees, nevertheless focused on fasting and on their personal crisis.
Both groups acting religious and both in same spiritual condition.
Anytime you begin to compare your life with another person's life you will inevitably become discouraged. Because you will never measure up to the façade of spirituality that someone parades in front of you [i.e. Social Media].
Comparing your work ethic, your habits, your family, and your appetites will ultimately mess you up. You will either think too highly of another person's life or you will find out who a person really is and crash to the floor of disillusionment.
The answer is to compare yourself to Jesus and His Gospel that gets you to Him by grace. I have had former mentors become colleagues. Heroes were sinners just like me.
b. Joy is better than Religion (v. 15a)
Jesus responds their question with a question.
This is where logic plays into the equation.

Jesus uses Pharisee's traditions to make his point.

Tradition meant weddings would last for a week and that "the wedding guests" forbidden to fast during this set period.

Wedding guests were footmen for the groom with the responsibility to escort the bride from her home to her new life with her groom.
Set atmosphere for their life together.
An intimate celebration – "a friend group."
Unforgettable love and friendship.
I have played this same role with close friends for weddings and receptions. You know being happy means eating and eating means being happy.
Fasting then and now would be offensive for this kind of celebration. Putting on a sad face and fasting even in modern culture is inappropriate.
Jesus' disciples are connected to Jesus in this same way, so logic does not work to go without food right now!
Sorrow contradicts the mood.

This of Heaven's Marriage Supper of the Lamb!

"Fasting" in this setting amounts to Asceticism.
JOY-KILLER
Religion not relationship.
The difference in church members who are happy and/or unhappy is whether people are trying to fix themselves or not.
Luther spoke of the drunk peasant, "Sit on the Donkey!"
Bridges, Discipline of Grace, Two Wings of Discipline and Devotion!
2. Settling for less than unmixed devotion will not survive suffering (v. 15b)
a. Christ was going to the Cross
Early prediction that Christ he will be taken from friends.
This season of Joy will end.

"Did the disciples understand this?
Without the Bridegroom?"
Language is violent removal pointing to the Cross.

Predicted time is undetermined but certain.
There will be a time and place to be sad.
Ecclesiastes makes this clear.
ESV Ecclesiastes 3:1-4 For everything there is a season, and aa time for every matter under heaven:2 a time to be born, and a time to adie; a time to plant, and a time to pluck up what is planted;3 a time to kill, and a time to heal; a time to break down, and a time to build up;
4 a time to aweep, and a time to laugh; a time to mourn, and a time to bdance;
One person has described fasting as being when your heart is sad to the point of losing your appetite.

Bible chronicles broad seasons:
2 Sam. 1:12, 1 Kings 21:27, Neh. 1:4, Esther 4:3, Is. 62:5.
This might be oversimplifying since Jesus assumes Christians will fast.
ESV Matthew 6:16-18 "And awhen you fast, do not look gloomy like the hypocrites, for they disfigure their faces that their fasting may be seen by others. bTruly, I say to you, they have received their reward.17 But when you fast, aanoint your head and wash your face,18 that your fasting may not be seen by others but by your Father who is in secret. aAnd your Father who sees in secret will reward you.
There is a time to fast but always, between you and the Lord.
AW Pink said, "private fasting should come from within not imposed without…it should be spontaneous, the result of being under a great stress of spirit…"
"Fasting not designed to put righteous desires into you; [but] a means to express urgent desires that already exist." [Don Green]
Clear occasions for fasting rather than regimented days.
Jesus fasted 40 days to prepare for his mission.
Early church still fasted after the resurrection (cf. Acts 13:2-3).
ESV Acts 13:1-3 Now there were in the church at Antioch aprophets and ateachers, bBarnabas, Simeon who was called Niger,1 Lucius of Cyrene, Manaen a member of the court of cHerod the tetrarch, and Saul.2 While they were worshiping the Lord and fasting, athe Holy Spirit said, b"Set apart for me Barnabas and Saul cfor the work to which I have called them."3 Then after fasting and apraying they laid their hands on them and bsent them off.
Occasions will come. Suffering promised. The point is not whether you fast; the point is unmixed devotion to Christ.
b. Christians are promised suffering
Just disciples will lose their season of fellowship with Christ to not; all believers move from joy to suffering (James 1:1-2 "consider it all joy when you encounter various trials and temptations").
Only consider trials as joy when devotion is unmixed.
Adding any category (mentioned before) to Jesus, when suffering, undermines joy!
"If your life down here is falling apart then looking for help from down here will make you wish things were better down here which will bring you down."
Tragedy strikes, and you pray to Jesus for help – you may even start fasting with your prayers.
Then you turn on the local news station and say something like, "If only the right politician was in office, then I would be a little happier…"
You pray: "Lord help me to grow through this trial and will you please at least soften my workload at the office?"
"If you would just make my life down here a little easier and then I would be able to trust you."
Another version of mixing religion with trusting Jesus would be to say something like, "God I have been faithfully attending and giving to church these many years and you would still allow something like this to happen to me?" "How could you?"
Or, for you to say, "I'm going through this tragedy, so now I am going to up my personal prayer life, giving, and serving by tenfold and then I know God will see me through."
No, no, no! Jesus wants your eyes to be fixed on him when the pain of life is pressing down.
A song titled "He's all you need" captures this:
When you're alone, your heart is torn, He is all you need.
When you're confused, your soul is bruised, He is all you need.
He's the rock of your soul, He's the anchor that holds
Through your desperate time.
When your way is unsure His love will endure, a peace you will find
Through all your years, the joy, the tears, He is all you need
Being split up spiritually is a dangerous condition.
Jesus uses two analogies to make his point.
New patch sewn onto an old garment the other New wine poured into old wineskins.
3.
Settling for less than unmixed devotion destroys the soul (vv. 16-17)
a. Old Religion will rip apart New Life (v. 16)
Practicing Religion is never compatible with your Relationship with Christ.
Neither the old garment nor the old wine represents Old Covenant Law but represent "Self-Righteous Religious Traditions."
Religious systems built out of Old Testament Laws.

Misrepresentations of the Law.
Distortions of the original intent.

Old Testament Law was always to be obeyed from the heart.

The Law meant to reveal sin and drive Old Testament saints to find forgiveness in God and a promised future Messiah.
Jesus did not come to destroy the Old Covenant Law but to fulfill it as the Messiah, the Savior.
The patch or "unshrunk cloth" (v. 16) pictures of the Gospel and the "old garment" a picture of "Traditions of Self-righteousness."
Sewing a piece of new and crisp cloth onto a worn out garment, will not work because the new cloth will shrink and rip away.
Back then everything would shrink when getting wet.

No such thing as synthetics.
It would happen.
I have seen this happen.
I have six kids but four of them are boys…this means when younger kids, they went through a lot of jeans.
Thankfully were given huge amounts of hand me downs and used every one of them.
We provided for our kids, but we also go with the Alaskan culture.
We used to duct tape holes in the toe of shoes before school.
All this to say, Judy has sewn a few patches on old garments (little boy jeans).
It is amazing that when these "tuff skin" patches are either sewn or ironed on and the new cloth meets old, it typically does not last long and to quote Matthew, "…a worse tear is made!"
The point is that simply adding a "Gospel patch" to "self-righteousness" makes things worse! You cannot relate to Jesus while being in the flesh!
[Spurgeon] John's disciples were trying to emulate the Pharisees and make common cause to save the old church. Jesus would have nothing to do with this project: he would have a new church for his new doctrine and for his new spirit…Compromises are often proposed, and we have good people, like John's disciples, who would have us conform to what they think good in things established; but we had better act consistently and begin de novo.
"Let the Scientific Doubters…go; for faith is not of their mind: she knows, and can never be Agnostic. Let us have done with the doubts which make us fast, and let us hold high festival while the Bridegroom is still with us by his Spirit!"
b. Old Religion will empty out New Life (v. 17)
The second analogy like the first: "new wine" representing our relationship with Christ and the "old wineskins" being "Self-righteousness Traditions."
Commonplace to use the body of a goat as a "wineskin."

Disemboweling the animal, flushing it out and tying off the legs you would cut the head off to use the neck as a spout.
You have a wineskin.
Process then would be to pour wine into one wineskin and then out into another each time leaving and separating the dregs from the wine.

Ancient way of filtering the wine before drinking it.
Wine now served as safe to drink.
With this background, you see Jesus' point.
Disaster to pour new wine into a dried, cracked wine skin.

Why?

The skin was tanned.

Like old dried out Baseball Glove.
As wine was poured in.
Or as wine fermented it would "burst the skins."
Chemical reaction from fermentation, caused rupturing!
Both "the skins burst and the wine is spilled and the skins are destroyed…" (v. 17).
Bear in mind, the Old Wine Skin is "Mosaic Ceremonial Form."
Mixing Christ with anything else, means, YOU LOSE BOTH!!
Leaves you left empty!
Conclusion: As believers this is truly the difference between being in the flesh or being in the Spirit.
Years ago, I found out that my spiritual gift was not teaching 11th grade Bible.
I enjoyed doing this for the semester and we are now entering into the final countdown for the semester.
On Monday morning I was in a particularly bad mood as a walked into class.
The small class was there, and I noticed half of the classroom lights were off and my student's heads were down on the desks. I immediately flipped the switch which immediately sparked discomfort to the equally bleary-eyed students.
As it turned out the lights were malfunctioning or shorting out and creating that frenetic buzz and flicker making it near impossible to concentrate. I didn't care; these students were not going to sit in sleepy environment, so the lights were on! One student began to protest and say, "There is no way to have class with the lights on."
He proceeded to walk toward the lights to which I protested back, forbidding him to turn them on and declining him a regular class privilege where he typically runs our attendance. Nope! Not today and not with that attitude. He then proceeded to give me a glair which basically was turning into a stair down.
I was suddenly finding myself with a real decision as to what to do. Do I dismiss the student to the principal's office? Take disciplinary action? I could have but for some reason I chose instead to take a time out. Instead of excusing him, I excused myself.
I went into the hallway, shut the door, and re-gathered. I reentered with a lighter and happier continence, turned half the lights off, saying "I think the lights would really be distracting today."
I then opened in prayer, praying the knife cutting tension away. I said "A'men" and proceeded to begin that day's lesson on the difference between being in the flesh verses being in the Spirit.
Having an unmixed devotion to Christ is not highfalutin or elite Christianity.
It is the daily decision to call yourself back to being pure in your worship and in your relationship with Jesus Christ.
Make this your commitment and rest in the Lord's presence – in your relationship with Him.
[John Newton Hymn]
In evil long, I took delight,
Unawed by shame or fear,
Till a new object struck my sight,
And stopped my wild career.
I saw One hanging on a tree,
In agony and blood;
He fixed His loving eyes on me,
As near His cross I stood.
How can it be, upon a tree
The Savior died for Me?
My soul is thrilled, my heart is filled,
To think He died for me.