Our goal is to glorify God by assisting parents in the calling of children to faith and repentance, and equipping them in the service of Jesus Christ.
Sundays
8:30AM SERVICE
Nursing Moms (Room 110)
Infants (Room 109)
2-3 Years (Room 109)
4 Years – Kindergarten (Room 143)
1st – 3rd Grade (Room 114)
4th – 5th Grade (Room 114)

10:30AM SERVICE
Nursing Moms (Room 110)
Infants (Room 109)
2 - 3 Years (Room 112)
4 Years - Kindergarten (Room 144)
1st - 2nd Grade (Room 116)
3rd - 5th Grace (Room 115)
Wednesdays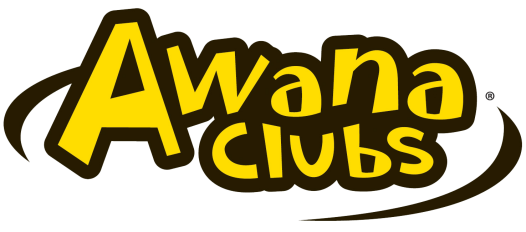 6:15-8:00PM | AWANA Kids Club*
Ages 3 Years – 6th Grade
$60 per child
*AWANA meets from September through April
Info Brochure
Special Events Calendar
Registration opens August 1st
Your first sunday morning visit
Here's what to expect when visiting AGC with your kids for the first time:
First, visit the welcome desk in the main lobby. There, we'll meet your family, gather your contact information, and then one of our volunteers will help you find your child's classroom. During the following week, with your permission, we will add your info into our online check-in database.
Upon checking in for the first time, we will ask for the following personal information (NOTE: we value your privacy and will not share this information with anyone):
Parent/guardian name(s)
Child's name
Child's birthday
Home address
Phone number
Any special instructions (allergies, special needs) for your child
How sunday check-in works
After your initial visit, the check-in process is quick and simple, and you can check-in your child at any of our available kiosks located in the Kids Ministry hallway. Simply type in the last four digits of the phone number you provided during your first visit, find your children's names and select the service times you plan to attend. A name tag will print out for each child you are checking in, along with a tag portion for you to keep. Your child will need to wear the name tag portion while you hold on the matching tag. If you are checking your child into nursery, you will receive a pager in case we need to contact you.
When you are ready to leave, you can return to your child's classroom and show your tag in order for your child to be released back to you. Please come within en minutes of the end of your class or worship service. Children are only released to parents/guardians/adults they are attending with, not siblings or family friends. Children will not be released from class to wander the building on their own without parent supervision.
Sunday kids ministry at agc
We offer infant childcare (ages 0-2) and kids classes (ages 2 to 5th grade) during both time blocks, 8:30 and 10:30.
Toddlers (2-3) are cared for in the Nursery room (RM109) during the 8:30 time block. In between sessions please come for your toddler, assist them with a visit to the restroom, and then during the 10:30 session a Bible lesson, worship songs, and guided play time is offered for them in Room 112.
Kids ages 4 years to Kindergarten are welcome to attend classes during both sessions. Between sessions, please come for your child and assist them with a visit to the restroom. Kids will be taught the same Bible text throughout both sessions with activities not being repeated.
Elementary ages kids (grades 1-5) are welcome to attend a Bible class during one time block (8:30 or 10:30) and then to attend worship together with their families in the Auditorium during the opposite time block (8:30 or 10:30). Elementary kids Bible lessons are exactly the same content during each time block. For families only attending for one time block, we encourage elementary age kids to join their parents for family worship in the Auditorium.
All of our Kids Ministry classes use The Gospel Project curriculum. This acclaimed three-year chronological study plan helps kids see how the whole Bible points to Jesus and the gospel. September 2021 will be the beginning of a new three-year adventure, from Genesis t0 Revelation. Come join us!